CUSTOMER SATISFACTION CERTIFICATE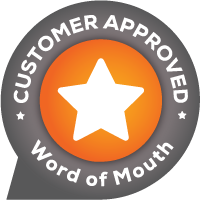 Dream Spa
100% of customers recommend Dream Spa
Customer Reviews for:
Dream Spa
16 Apr 2018 sandik636 The most welcoming spa in the area, with first class treatments from the most professional staff. Priced for all to use. Can't wait to return. Corri you are amazing. Angela the owner is lovely.
03 Mar 2015 janinec13 from Mullaloo incredible restful environment without having to trek to country for lovely treatments, great value products and beautiful staff leaving you with great skin and a totally relaxed mood
08 Feb 2015 natm6 from Wanneroo The girls were absolutely lovely and enjoyed being pampered...lovely staff makes the experience so much better ;-)
06 Jan 2015 dazs1 from Joondalup A wonderful hidden gem. Quality, luxury and best if all wonderful service! Thoroughly recommend this venue.
02 Jan 2015 Had a beautiful day getting pampered. Staff very friendly, relaxing music, unrushed service. Felt totally revitalised once finished and would thoroughly recommend this Dream Spa
Details:
Joondalup, WA, 6027
Tel: 0893012269
ABOUT Word of Mouth
Word of Mouth is Australia's No. 1 business reviews website. It's the best way to find out what businesses are really like before you use them. All reviews are from real customers (we have several ways of checking), giving consumers a clear understanding of the business' track record.
Businesses on the Happy Customers Program actively encourage transparent feedback and you can be sure you're choosing a business that makes customer service a priority.
BUSINESSES
Want a page like this? If your business provides good service, the Happy Customers Program can build trust and increase sales.