CUSTOMER SATISFACTION CERTIFICATE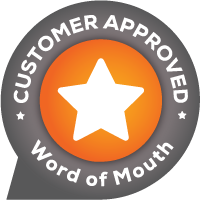 SOHO Dental
100% of customers recommend SOHO Dental
Customer Reviews for:
SOHO Dental
06 May 2016 Anonymous I went to this dentist with an emergency toothache. The dentist seen me straight away. It turned out that I needed root canal treatment. They provided me with excellent care & service. I would have no hesitation recommending Soho Dental to others.
15 Apr 2016 seamuso592 from Werribee South Excellent friendly service. Everything is clearly explained and my new crown looks fabulous.
14 Apr 2016 sarahj427 Good service and always willing to help if I have an dental problems. Very approachable and always feel welcomed.
29 Oct 2015 sarahl450 from Point Cook Great service, staff, affordable rates. Will be making this our regular family dentist.
22 Oct 2015 c72ff7a0 from Point Cook Great service, very professional, explained everything that was going on. The price good too, I would certainly recommend . Linda
20 Jul 2015 ian-t571 Gentle and Professional with kids and prices is not too bad quite affordable i guess . Liked it
Details:
Point Cook, VIC, 3030
Tel: 0383800208
Status:
Needs verification
ABOUT Word of Mouth
Word of Mouth is Australia's No. 1 business reviews website. It's the best way to find out what businesses are really like before you use them. All reviews are from real customers (we have several ways of checking), giving consumers a clear understanding of the business' track record.
Businesses on the Happy Customers Program actively encourage transparent feedback and you can be sure you're choosing a business that makes customer service a priority.
BUSINESSES
Want a page like this? If your business provides good service, the Happy Customers Program can build trust and increase sales.